Here is the chart from vortex. I tried to rotate it but made it blurry. Please list your mods and settings your running if you are using the ''stock vortex pre installed maps''... If your running a ''custom'' map please list your mods and where you received your map from that way people have options as to where/who they want to go with. Thanks guys/girls.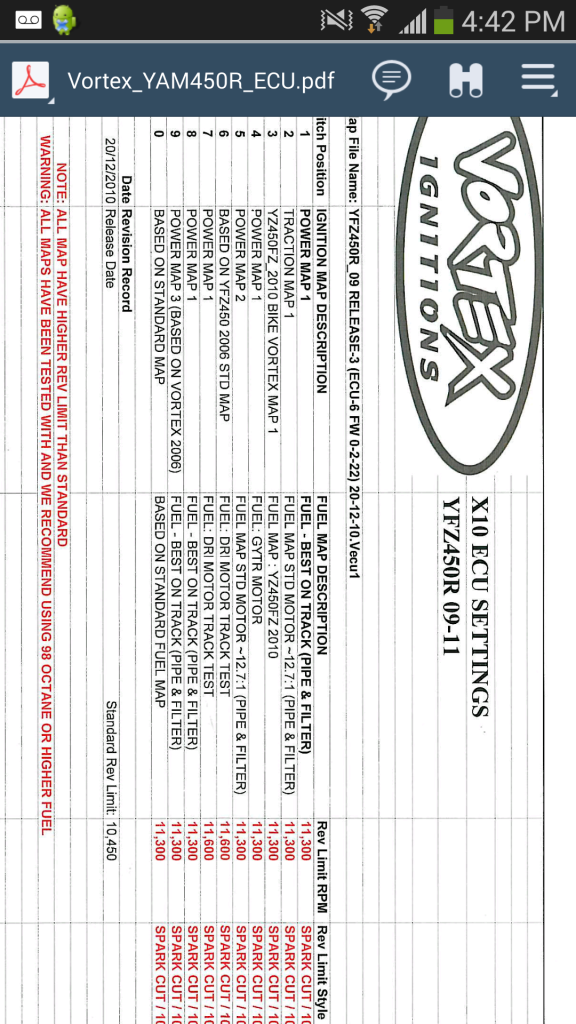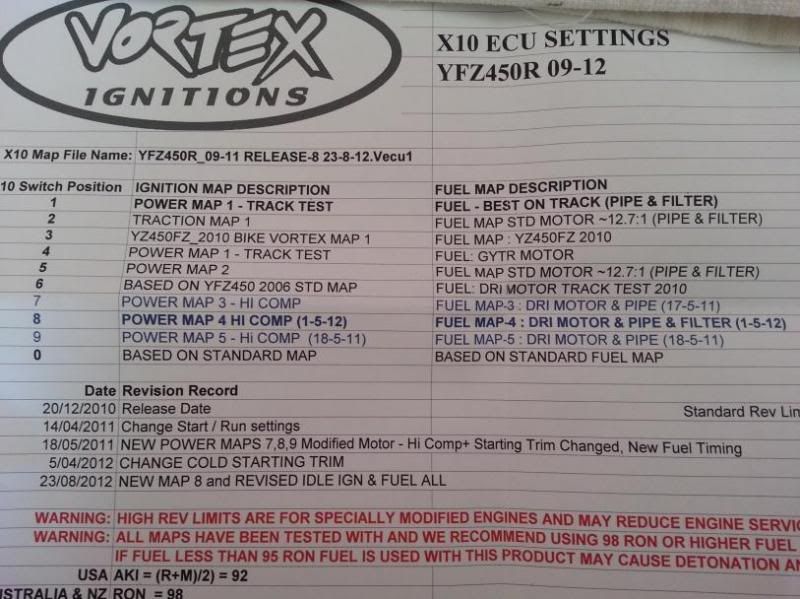 List of mods - 2009 Yfz450R- Mixxer HvPorting/08 Intake Cam/Full Yosh Rs2/Fci/Vortex x10 ecu/Stock Piston/Stock Valves
Trim settings- Low=7 Mid=7 High=8 X10=4
I haven't tried these settings yet as the weather is crap and just had surgery again so it'll be a little bit.