Junior Member
Join Date: Jan 2012
Posts: 6
Airbox Mod
---
So this is how I modded my airbox to gain some airflow, and at the same time keep large debris and moisture away from the filter. This may not be the best HP setup out there, but if need be before an all out drag race, the lid can still be removed. Plus it only cost about $10 bucks, compared to the $80-90 you would spend on EHS or Outerwears.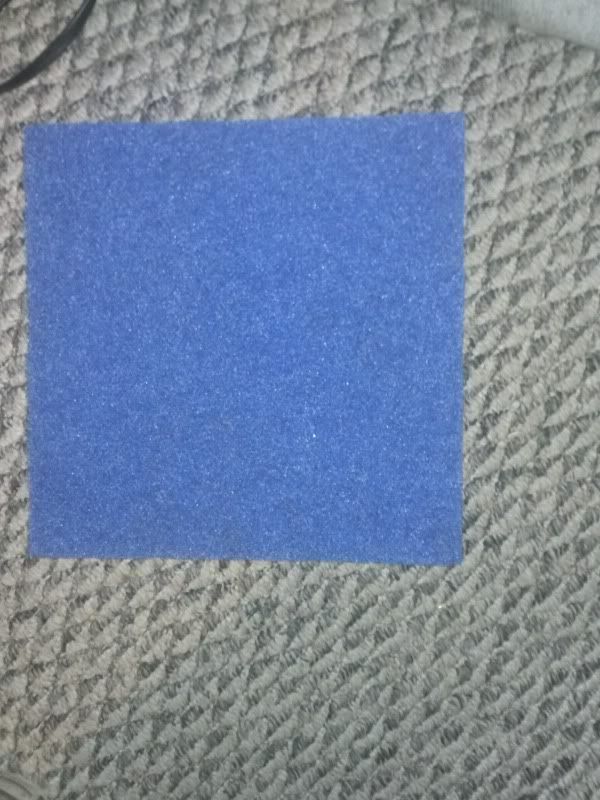 As I've said, I am a diesel technician. This is a cabin filter used in a Mack conventional series truck. Measures about 10x10", and is comprised of a bunch of fibers kinda like the pads on a swamp cooler. It mounts between the HVAC blower and heater core, so air flows pretty easily through the material. For 2 sheets I paid just over $4.
Holes were cut at the bottom of the box (directly below filter) and middle of lid using a die grinder. A dremmel will work too. There is a good bit of hatching on the bottom of the lid that simply needs to be cut off and ground down. Next, I cut the material to fit inside the box and cover, and glued them down with epoxy. (also about $4)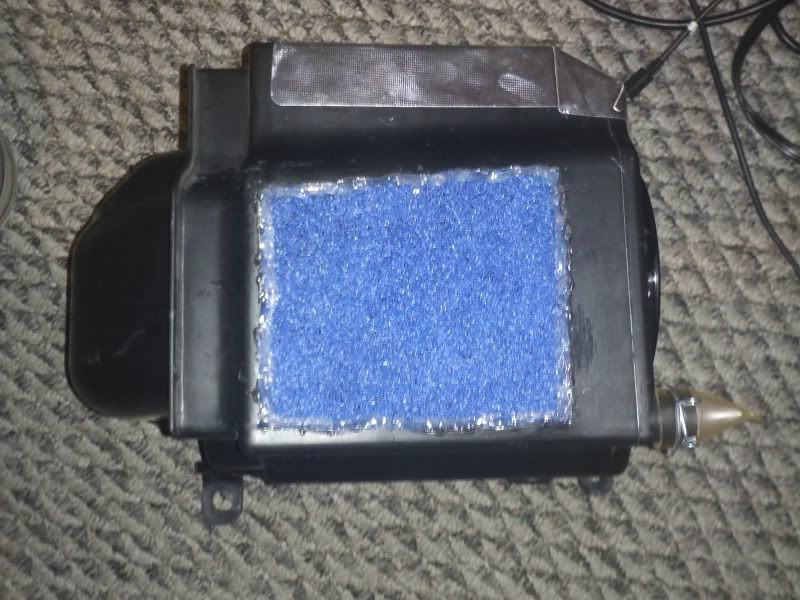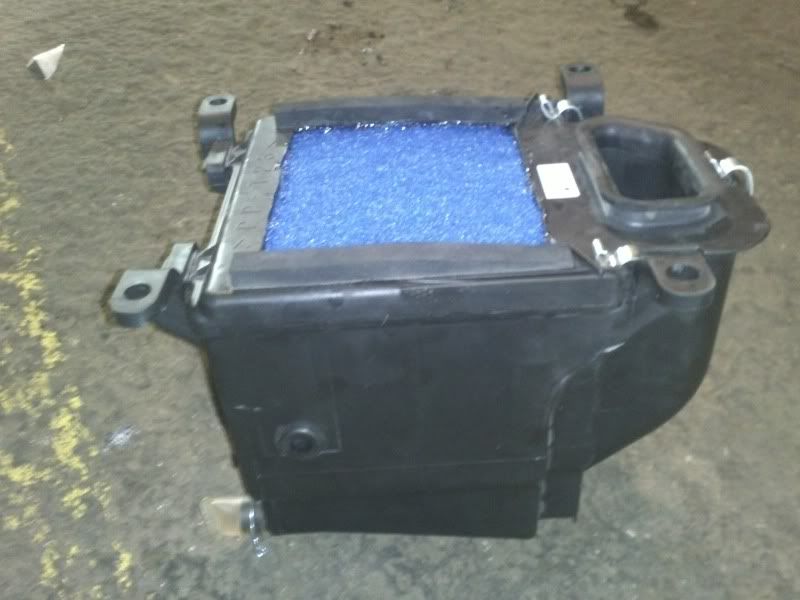 Finally, I ran a bead of clear RTV (had it in my tool box) around the outside edges of the new screens. Doesn't have to be clear, any waterproof silicone will work.
With any luck, this will keep most of the nasty stuff out of the box without sacrificing too much airflow. The material is washable, so after a weekend of riding the box can come off and be cleaned with a low pressure water hose.
Junior Member
Join Date: Nov 2015
Posts: 5
I have not run a quad in years (87 Warrior was my last) but i do have many dirtbike and street....On my YZ250 and my CRF450r, both have no top to the air box and even side vents by your leg for air flow. Air filter service is done at the same time you do oil service, What is the point in the air box lid on a YFZ450r ( i get mine on friday). Would it not be the same idea as a bike? do maintenance when it is dirty, and keep a spare handy for dusty days.